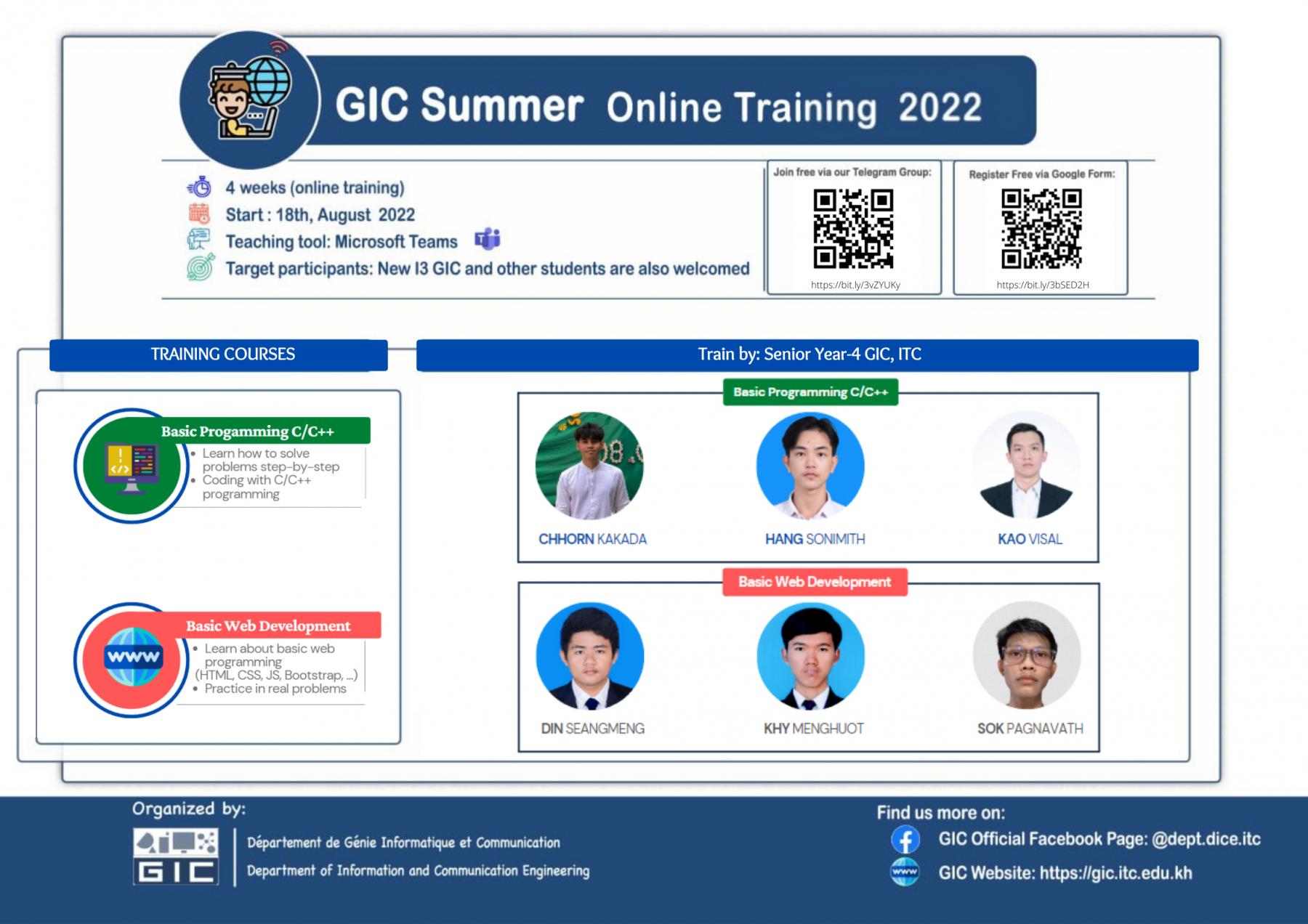 We are so pleased to announce the summer online training 2021 for 4 weeks (with 4 days/week and 3h/day).
The training focuses on 2 main courses:
1) Basic Programming C/C++
2) Basic Web development, and it will be trained by the GIC senior students.
The training is organized specifically for our new I3 GIC students and everyone who are interested in the above-mentioned courses. It is free of charge.
The training will start on the 18th August 2022. Kindly see our poster below for more detail information.
--------
Register and Join our Telegram group for schedule and instruction to join class online.
1-Register with the link below by the 16th August 2022:
https://bit.ly/3bSED2H
2-Join our Telegram group:
https://bit.ly/3vZYUKy
--------
#cultureSharing
#sharingIsCaring
#GICSummerTraining2022